IFK1
"Die Untouchable"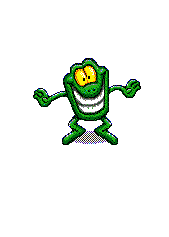 Initiation
What for one have good friends? For example to draw somebodys attention where are all the nice girls, happened so to the victim D.S. from K. First they met with two couples, later D.S.concentrated his attention full to IFK1. Soon she phoned him in his favourite pub, to impose her society discreetly. This functioned so well, that they got married one year later. The agent also was declared to the witness at marriage ceremony...

Favourite activities
Celebrating: She admitted this by herself: she has an extreme staying power on celebration or in a pub! This will mean? Doesn't matter if there is a funfair, on a celebration or at any other day, if it got an evening of convivial drinking, there was no end for IFK1. Whether her friends were there, whether her husband wanted to go home, this really didn't matter, if there was anyone to drink with her further, then she was not forced to return at home...
It is enough, if one partner gets out of bed in the early morning, to earn some money, which will end in the pub next night. And if the husband wanted to return home, he should take with her mother, she disturbed too!
To realize her english education: If there was no celebration in the center of attention, she was rather reserved and shy. This began with undressing in the dark, and continued that she found an edited version of Basic Instinct like a pornographic movie. So Fuerteventura was perhaps not the best target for the honeymoon?! There she found on a 7KM-beach no little spot, where she was not able (forced?!) to look a naked woman between her legs!.
The fairy tale about the Immaculate Conception was one of her favourite tales, but somehow her wishes about childs stayed unfulfilled with this theory. Something must have been different by the holy Mary...
It's possible, that some men had fun if they played with protuding parts of the body of her wife. This had painful consequences for D.S., after a scream his thumb was rotated about an angle of 270 degrees.
Pet animals: Lover of animals are really fine people, she had six birds and 1,5 rabbits on average. Extreme breeding ensured some losses and the rest would tended to death occasional.

Departure
Departure part one: After vehement discussions at the holy holidays, carnival, D.S. shaved first of all his head because of totally frustration, she used this opportunity to move back to her mother.
Three months later they had to find together again, they booked a common vacation trip before. She moved back in their common apartment afterwards.
Departure part two: A few months later happened departure part two. She fell in love with someone who was long-term unemployed, this man had no problem to stay the whole night on celebrations with her! And now she also succeeded with the Immaculate Conception...
Divorce: After 12 minutes the divorce was perfect, because all parties were agreed. And however, after the divorce they started a common drink, and she declared after ten beer once more her affection, although her new lover sat beside her (logic adieu).

Fazit
D.S. was delivered to hospital with suspect of heart attack after two years of marriage and the agent will never be again the witness at marriage ceremony. One will learn to be pleased as bachelor if he realize such stories...